In this article, TestPrinter.net will instruction how to install Canon LBP2900 driver software with installation CD-ROOM disk from Canon Manufacture.
Before install Canon LBP 2900 software with installation disk, please connecting your Canon printer to your computer.
– If you don't know, how to connect your Canon 2900 printer to your computer, please read article: Describes how to connect Canon LBP 2900 printer to your computer.
– After you connected your LBP 2900 printer to your computer, you need turn the computer on and start up Windows OS. (If the Windows Plug & Play auto setup wizard appears, you need cancel this Wizard by click [Cancel]. )
– Insert your "CANON LBP2900 User Software" installation disk (CD-ROOM) into the CD/DVD-ROOM driver on your computer (Or portable CD/DVD room drive).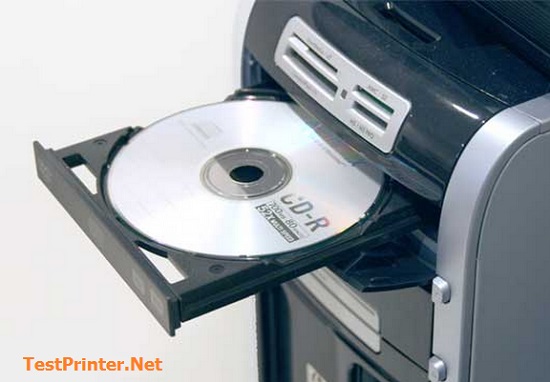 – Wait a second, the Canon LBP 2900 Setup will appears automatically.
Step by step setup your Canon LBP2900 printer driver by images:
Step 1: Canon LBP2900 CD-ROOM starting Setup:
When this windows appears, click to [Install] button to start setup your Canon LBP 2900 drivers.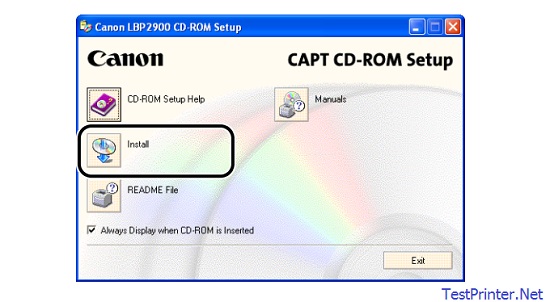 Step 2: Select your Language for your printer software:
The printer driver with your languages will be installed, when installer program ask: Do you want to Continue? click "YES".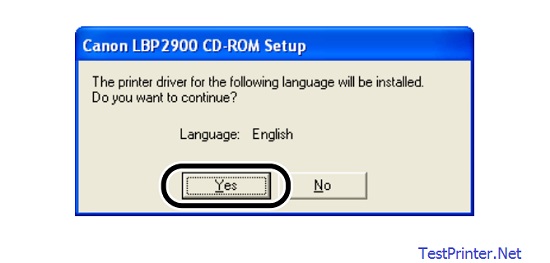 Step 3: The welcome InstallShield Wizard for CAPT Printer Driver appears:
The InstallShield(R) Wizard will install CAPT Canon LBP2900 printer Driver on your computer, to continue, click [NEXT] button.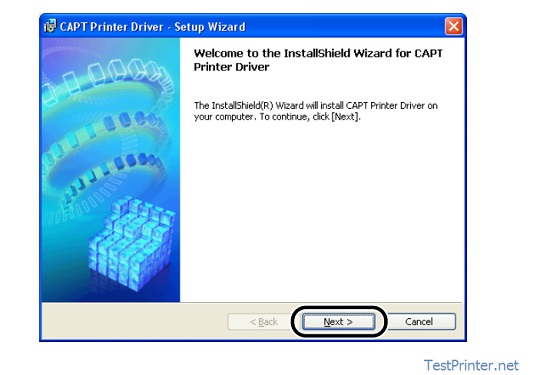 Step 4: You need read and confirm the contents of "License Agreenment"
Click "I accept the tearms in the license agreement" to confirm the content of the Canon LBP 2900 agreement.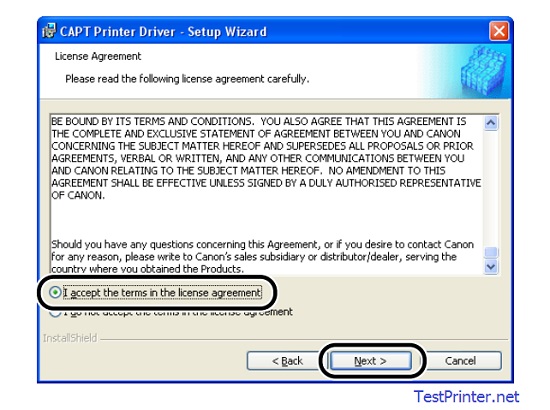 And click "Next" to continues:
Step 5: Select USB Connection:
To install the canon lbp 2900 printer driver through a USB connection, You need click to stick "Install Printer Driver thought a USB connection" and click "NEXT" button to continues install your canon drivers.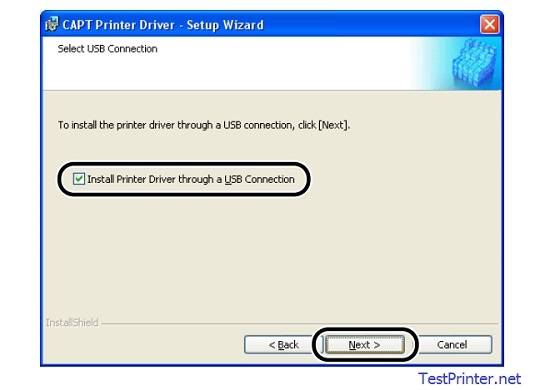 If the message [Installation cannot be stopped once it starts. Do you want to continues?] is display, You must click [YES] to continues:
Step 6: Turn your Canon LBP2900 printer on:
When the "Installing Printer Driver with Plug and Play" windows is displayed, Press the Power button (the 'I' side of the power switch) tu turn your Canon printer on.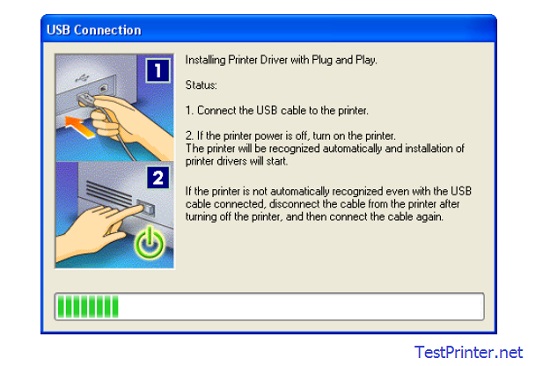 Step 7: Complete setup your Canon LBP 2900 printer driver software:
Now, the "Installation is complete" windows is displayed to inform you that the installation is complete. Select [Restart my computer now], then click [Exit] to complete.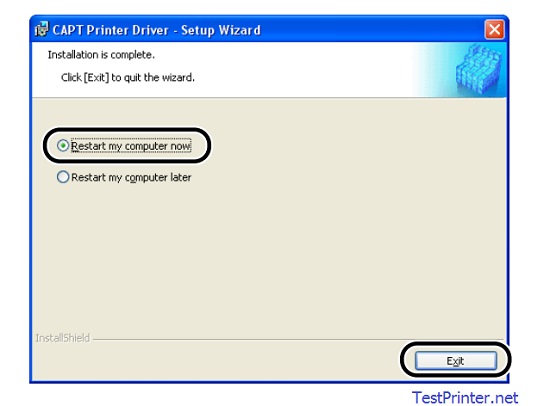 When the Canon LBP 2900 CAPT software is finished installing, the following icons and folders will be created.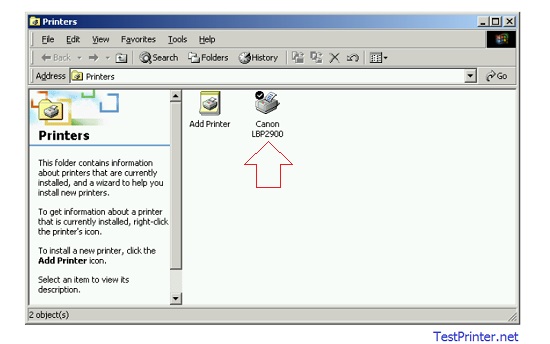 If you don't have Canon LBP 2900 installation disk, click here to download your Canon 2900 Driver without CD-ROOM